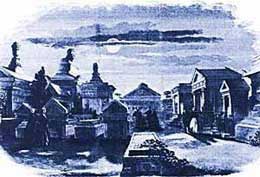 One of the oldest of all classical music jokes goes like this:
It seems a Famous Musician gave a performance in a small town. After the concert, he had to go to the obligatory reception, and a lady came up to him, whose enthusiasm for music was far greater than her knowledge of it.
"Oh, Maestro!" she gushed. "What a wonderful performance!"
"You are far too kind."
"No, no, not at all! It was magnificent. I was simply spellbound! And especially the piece by Bach - so interesting, so different! Now please tell me. Mr. Bach - is he still composing?"
"Alas, madam," responded the Musician, "I'm afraid that poor Bach is now - decomposing."
If you thought that was in appalling taste, you might want to turn back now. If, on the other hand. . . .